Here's Why I use Young Living Essential Oils?
Thank You for visiting my website:)
"Precious essential oils like Frankincense, Mhyrr and other
have been used for thousands of years for their medicinal, cosmetic, and spiritually uplifting properties."
Young Living Specializes in "Therapeudic Grade"  Essential oils and Health and Beauty products made with essential oils.
Now, let me invite you to sit back, relax and enjoy the following video
Here's a Video that Explains Four  Categorizes of Essential Oils 
Again, Thank You for visiting my website.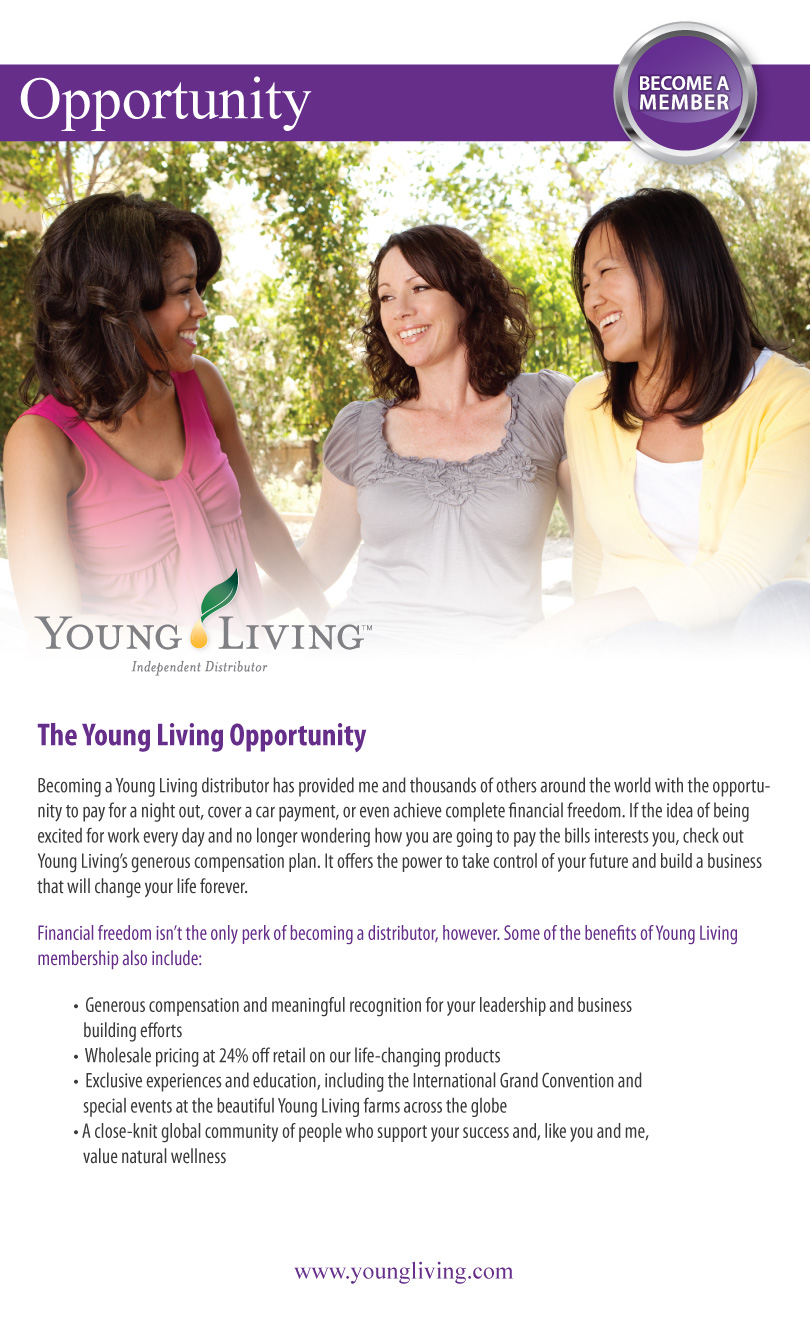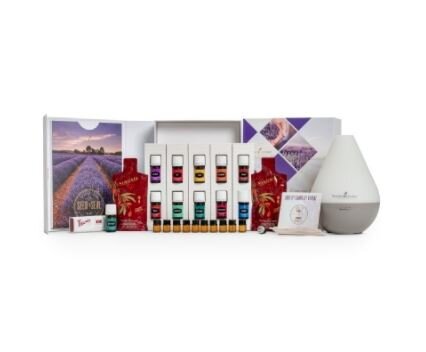 This kit provides men and women in uniform full mind and body support through the stresses of service, with one each of the following, except where noted:
Premium Essential Oils Collection:
Lavender 5-ml
Peppermint 5-ml
Lemon 5-ml
Copaiba 5-ml
AromaEase™ 5-ml
Thieves® 5-ml
Purification® 5-ml
R.C.™ 5-ml
DiGize™ 5-ml
PanAway® 5-ml
Home Diffuser (110 volt)
5-ml Stress Away™
AromaGlide™ Roller Fitment
10 Sample Packets
10 Love It? Share It! Sample Business Cards
10 Love It? Share It! Sample Oil Bottles
2 NingXia Red® 2-oz. samples
Product Guide and Product Price List
Essential Oil Magazine
Essential Edge
Member Resources
My health (physical, mental and spiritual) has improved, as to be member of a company that has been the leader in essential oils for more than 20 years. With an extensive product line that includes more than 300 life-changing products, Young Living has never strayed from its foundation built on pure, effective essential oils. Whether you plan to use the best essential oil-infused products in the world for aromatherapy, emotional health, personal care, or household solutions, I invite you to find out for yourself how every part of your life can benefit from our products. Check out 
youngliving.com
to learn more.
Frankincense (Boswellia carterii) 
EarthKosher Certified
It is one of our most popular essential oils used, during Aroma Therapy.  Diffuse Frankincense during meditation for grounding and purpose.
Applying Frankincense oil topically, as in Message Therapy, may help smooth the appearance of healthy-looking skin, and is excellent to use for massage after activity.
Myrrh essential oil
Use topically. as a massage, may improve the appearance of dry, dull skin, and can be added to your favorite skincare products.
Diffuse with Frankincense for an earthy and uplifting aroma.
Myrrh includes the naturally occurring constituents furanoeudesma-1,3-diene, curzerene, lindestrene, and is a component of many Young Living products including Boswellia Wrinkle Cream™, ClaraDerm™, Essential Beauty™ Serum, and Abundance™, Gratitude™, Hope™, and Humility™ essential oil blends.
https://www.facebook.com/YoungLiving/photos/a.493560596981.278740.29796911981/10154317801351982/?type=3
Here's another reason WHY you should use Essential Oils?
Merry Christmas!! We have 50 (give or take) Diamonds sharing over these twelve days but since they're sharing at any given time of the day or night, this post will have links to each presentation. We'll update it every day or two. This group will remain available for YOU and your friends!
❤️
Since the business opportunity is mentioned, we're required to provide this information: youngliving.com/IDS.
—Welcome & Questions: http://tinyurl.com/jeyteo2